I started to learn about DSLR's back in 2013 when at the time, my very first dslr which was a Nikon D3200, but the little thing failed to take the fall for a large 70-200 2.8 lens, and sadly was made a right off. with a conference job in less than a week from dropping my D3200, I was in urgent need of a camera.

After trolling eBay and local camera selling pages on facebook, I found that a camera was popping up cheap often.. so I did some research, and truth be told, the D200 was popping up very cheap for what I read was a fantastic camera, for less than £160 delivered I had my very own.
It's still on my shelf today, I refuse to sell it on.


Released in 2005 to follow the successful D100, the D200 is a professional digital body, with weather and dust sealing, as well as a full magnesium alloy chassis and body, with a top LCD panel screen, and all the layouts you still see in today's professional DSLR's from Nikon.

The D200 featured a 10.2 mega pixel sensor, that was capable of iso 100 through to iso 1600, but could also be expanded up to iso 3200, although the images are hardly usable at this point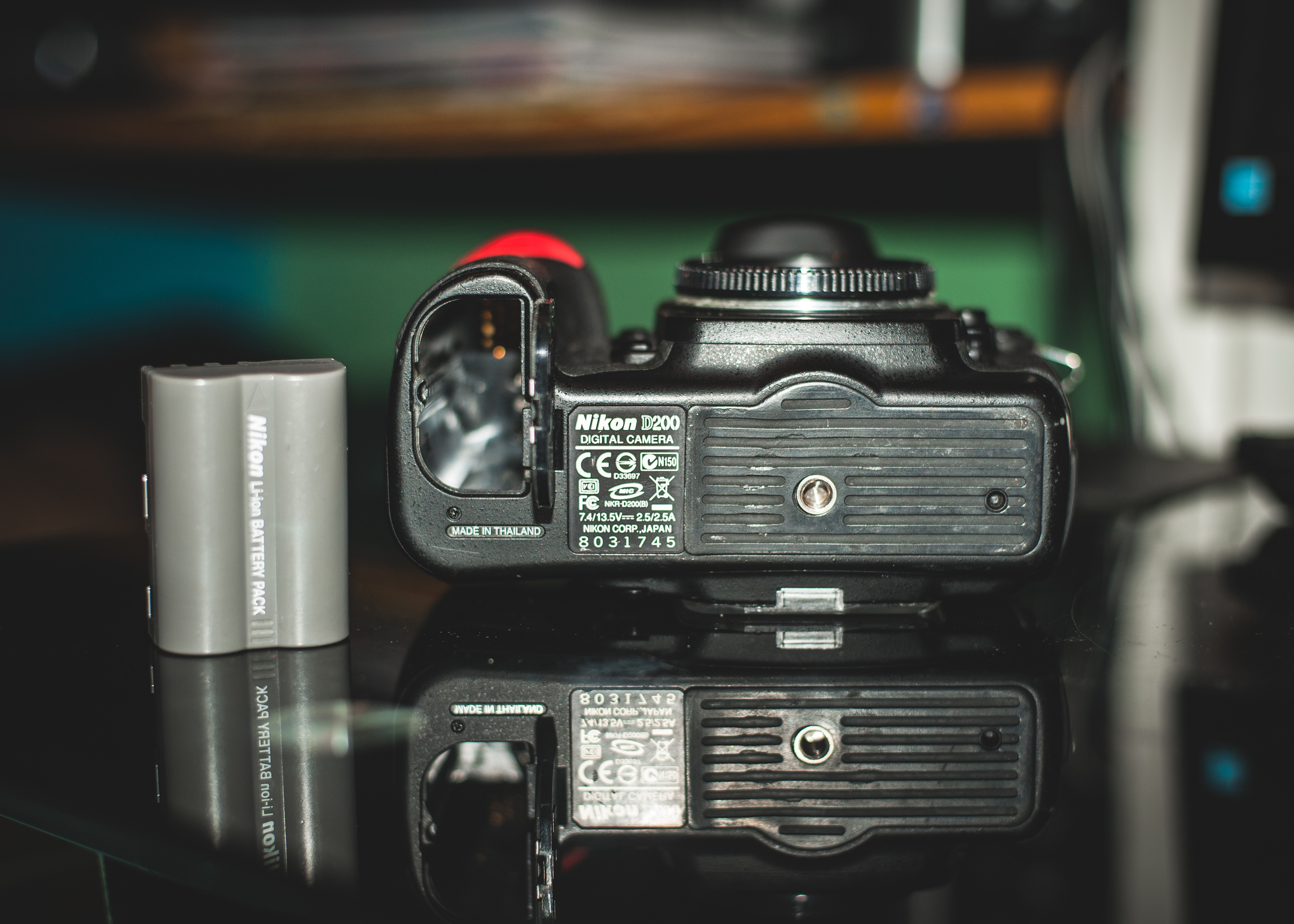 By todays standards this is very poor, and its actually what made me upgrade from the D200, as i wanted something that could handle to dark better.

The camera is robust, comfy and is an exceptionally good fit in your hands, I have read review stating there is no finer camera ergonomically, I have to agree, its grip was very well designed, weighting perfectly also, not too light that it feels like a toy, but just right, with weighted metal body. It is a size most pros and enthusiasts revere, even the D810 uses a very similar body shape to this, which is testament to its design.
Even today these cameras hold their own, and are able to be used everyday, by learners, and pros, offering solid and rich images, with good dynamic range.
Featuring most modern day options such as i-TTl flash with commander mode that works in tandem with flashes such a the SB 800, auto ISO, group dynamic AF, exposure bracketing and so on.

The images are noise free up to 1000 ISO, after that grain starts to appear more obviously, and image quality deteriorates so does the colour tones, this is to be expected when pushing a sensor to its limits.

The camera has many optional accessories available to it, which include wireless transmitter, GPS module, multipower battery grip (MB D200), remote shutter cables and power supplies


I have always found the bracketing feature very good, my subsequent cameras have not matched it!
It makes for great HDR's and id seriously consider taking my D200 for a shoot i knew id want a HDR


For £150 i would recommend this camera to any one wanting a robust, learner Pro body, someone who doesnt understand shutter speed and aperture values would struggle with it, but if you got these under grips, this is a fantastic starter camera, and are easily available and cheap


Cost: £100-£200 Ergonomics: 10/10 Features: 7/10
Sensor: 5/10 Noise: 4/10 Buffer: 21 shots RAW
Weight/size: 8/10 Compatibility: 9/10 Frame rate: 5fps
Layout: 6/10 Supporting accessories: 8/10 Overall: 7/10
Example images